Testimonials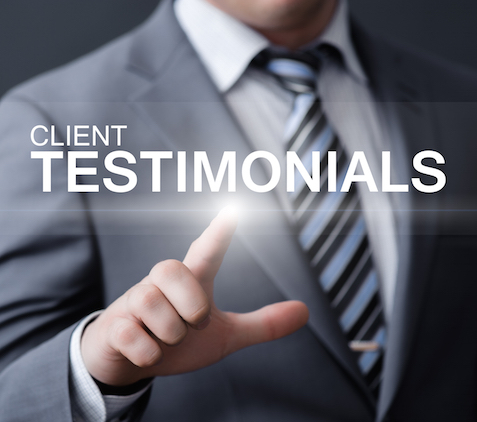 Happy Customers
"B.I.T.S for the past 4 years has been providing our business with reliable services including network management, server maintenance, office fit out, email services, internet upgrade, etc. We are very satisfied with B.I.T.S's service and will continue to work with them in the future."
"B.I.T.S has redesigned and implemented our server system, brought our attention to the urgency and importance of IT security, and daily maintenance and upgrades works."
"B.I.T.S worked with our internet provider to solve multiple issues which helped our business significantly. We set up new networking system and internet with B.I.T.S, was urged of our security issues, and the work has been effective and professional."
"I have been a regular client with B.I.T.S for the past year. They have helped me with my home internet supplying multiple access points. I was advised by Telstra technicians that this was not possible, before B.I.T.S successfully helped me with the installation. I'm extremely happy with the service."
"I'm very satisfied with the work B.I.T.S has done for me. They installed cable internet for my very large house. Solved my low speed and high drop-outs problems, and also worked with my internet provider on my behalf. I have been their client for more than a year now.."
"We use B.I.T.S for our whole I.T setup, including installation of pc, laptop, planning of data points and security installation. They also provide reliable services to resolve website infections, and hosted our emailing system. For the past year B.I.T.S has been providing us with highly appraisable services."
"We established our new office and B.I.T.S has built us reliable computers, fixed emailing system failures, redeveloped website, upgraded security, etc; we are very satisfied with their work and look forward to their continuing support."
"Just on 4 months ago I transferred to Broadband and being a grey hair with minimal knowledge of the problems associated with the transition, obtained the services of B.I.T.S. It was the best thing I ever did as the problems caused by faulty phone lines and the inability for the modem to make contact, were to me totally frustrating, but to them it was basically a walk in the park. It was also recommended that I upgrade to a new PC, as the old one was running slow and was not worth upgrading. They sat down with me and talked through the quote. They assured me that this would meet my needs perfectly. The PC was installed within two days as promised I have had no problems with the unit. B.I.T.S also provided helpful advice in using the computer. I would have no problem in recommending them in assessing any computer problem you may have."
"B.I.T.S supplied and installed a new laptop for me and transferred all the files from my old laptop. They also did a complete backup while they were their which was great. I'm loving my new laptop which runs really well! ". If you require any Computer or laptop help, I would recommend their services."
"B.I.T.S helped network my house. They connected all of my computers and now I can print wirelessly. It was great service and the job was completed quickly."
"I received to my door service, which I loved. The job was completed quickly and B.I.T.S offered courtesy phone calls to help make sure I was happy with the job."
"Fantastic custom computer build! It met every one of my needs and was delivered 24 hours after I order it!"
"Great service and lots of follow up communication."
"Great product, very reliable."
"B.I.T.S set up a great wireless connection in my house. My internet has lightning speed and my computer is free from clutter."
"I was very pleased with the wonderful work of B.I.T.S recently did for my business. They were professional at all times and offered the speed and reliability that most IT professionals lack. The businesses flexibility and the speed in which work was completed was a refreshing change and they were true professionals at all times. B.I.T.S offered follow up consultations and remained on call until all queries were answered."
"Many thanks to B.I.T.S, it was refreshing to find this blench of professionalism, skills and enthusiasm. B.I.T.S offered numerous options for our home network and ensured we were aware of all the pros and cons of the options. They were on top of all current trends and different money and energy saving techniques. B.I.T.S worked to teach us about the equipment and how to use it, allowing us to help solve problems and compare options."
"I phoned B.I.T.S to help with my lap top problem and I spoke directly to a technician straight away. He was more than happy to help me solve the issue over the phone. This saved me time and money! The next time I had a computer issue, a consultant came over within the hour and the problem was fixed onsite, very quickly."