Email Exchange Hosting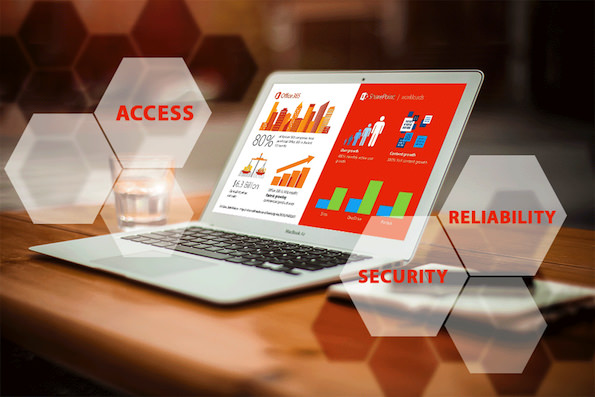 Exchange plans include an email address at your domain name and various collaboration tools powered by Microsoft's 365 platform. In addition to email, the Professional plan includes Skype for Business, full licenses for Microsoft Office applications including Word, Excel, PowerPoint, and Outlook, and much more to improve productivity.
We do the setup for you
We realise how critical email is to your business so we ensure everything runs smoothly. Simply tell us your business needs and we will tailor a solution for you.
Benefits of using our Exchange service:
Data stored in Australia. Australian privacy laws
99.9% uptime guaranteed
50 GB of mailbox storage
1 TB of OneDrive storage
Anti-spam and anti-malware protection
Corporate class email at small business prices
Improved productivity and team collaboration
Enhanced security and access from anywhere, Rapid customer support
Access Office online - Word, OneNote, PowerPoint and Excel included.
Available Plans
---
Email Essentials
15GB mailbox storage
Shared online calendar
POP, IMAP & Exchange Active Sync®
---
Business Essentials
50GB mailbox storage
Shared online calendar
POP, IMAP & Exchange Active Sync®
1,000GB Cloud Storage OneDrive®
Skype, SharePoint, Teams, Yammer
---
Business Premium
50GB mailbox storage
Shared online calendar
POP, IMAP & Exchange Active Sync®
1,000GB Cloud Storage OneDrive®
Skype, SharePoint, Teams, Yammer
Office on multiple devices (install office applications on up to 5 desktops, 5 tablets and 5 mobiles)