Networking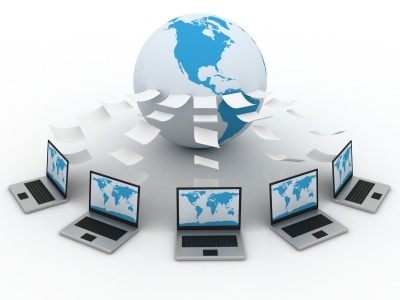 BITS can build and repair computer networks. All machines can be linked through a single internet connection, as well as your printer. Information can be shared between computers, as well as music, in a cable free environment.
Having Trouble connecting to your network?
BITS experience and knowledge in the field of computer networking. We can provide you with the up most highest quality of expertise required to setup and secure technologies such as ADSL, cable internet, wireless internet, firewalls, proxy servers, VOIP systems and even provide a high level of security measures to prevent unauthorised access from unknown users.
Setup complicated routers, firewall policies and encryption techniques to guarantee your wireless computer network is secure and protected. BITS technician provides you with a feasible and cost effective solution for any networking needs that are required, including network servers and network security. Our technician also provide onsite assistance and maintenance on your networks.
Services
BITS can provide you with the most up to date and reliable services:
Installation of a new wireless or wired network, troubleshooting of an existing wireless or wired network or expand an existing network system for the variety of benefits such as multiple internet connection, data storage, scanning and printing devices simultaneously.
Migration of you existing restrictive wired network to a wireless, free roaming network environment.
Optimising and analyse your existing wireless or wired network and identifying the bottlenecks hindering the performance of your network.
Wirelessly stream your digital media content from your computer onto your TV, allowing you to enjoy your pictures, movies and music on your computer.