No Fix No Charge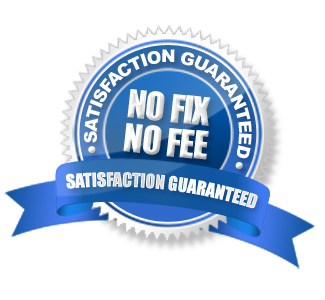 If we can't fix it, you don't pay… Simple as that!
BITS provides the most up to date knowledge for home and business solutions with only the highest standard in quality and reliable services. We are proud and confident in our services and we back ourselves with our NO FIX, NO CHARGE Guarantee.
NO FIX, NO CHARGE Guarantee gives you the peace of mind that if we cannot for whatever reason solve the problem or find a solution. You will not pay one cent. You heard right if we cannot fix it you pay nothing.
In the unfortunate circumstances that some problems are deemed unfixable. Due to damage or faulty hardware or outdated software, and as a result cannot be repaired unless the faulty hardware is replaced or that the software is upgraded. In the case that this arises, we will provide you with the most up to date and feasible solution for the best replacement on hardware (new parts or a new PC) or software.
Should you choose not to accept the recommendations put forth by our technician. Then on behalf of the technician and BITS, we have fulfilled our obligations and services to you by providing a solution to your problem, whether or not you choose to implement is your choice, but charges will still apply.
For more information please contact us